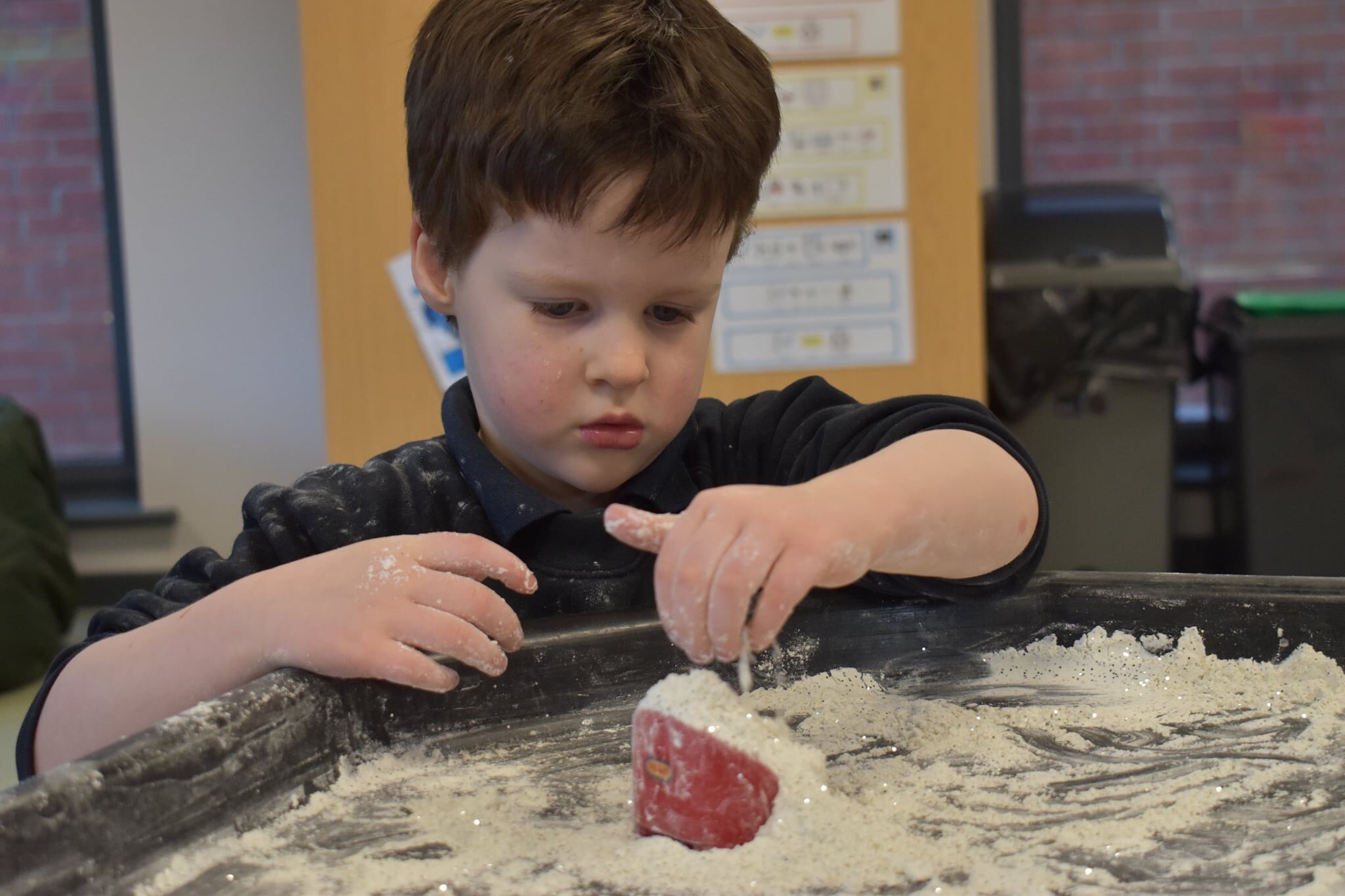 School choice is a very difficult decision at the best of times but if your child has additional needs, however small, the decision becomes ever more important to ensure your child's development is catered for in a way they will respond to positively.

We have seen a huge change in our son's attitude, attention and general demeanour in the relatively short time he has been at GANF. He is more confident, is able to articulate his thoughts and feelings much better and seems much happier as a result.
The staff have worked tirelessly to ensure his needs are catered for whilst providing structured learning to suit his requirements in order that he may reach his full potential.

The staff quickly identified areas where he struggles and have focused on these whilst still enhancing those areas in which he has had great success.




We would strongly recommend looking into an additional needs school setting if you feel your child requires this and would benefit from a more individualised approach to learning and development.

GANF has genuinely made a huge difference to our son and our lives and we are extremely pleased with the choice we made.
Mr Ebdale,
Parent
The Early years Foundation Stage class at GANF opened in September 2012. We aim to deliver a balanced educational curriculum in line with statutory guidance. The EYFS takes into account the individual needs of children and works to help them become confident, independent members of the community, able to communicate with adults and other children.
The areas of learning and development in EYFS are underpinned by the 'Characteristics of effective learning:
– Playing and exploring
– Active learning
– Creating and thinking critically
There are seven areas of learning and development that shape our learning at GANF. All areas and development are important and are linked.
Three areas are particularly crucial for igniting children's curiosity and enthusiasm for learning, and for building their capacity to learn, form relationships and thrive throughout their school career. These three areas, the prime areas, are:
– Communication & language
– Physical development
– Personal, social and emotional development
We also focus planned activities to support children in four specific areas, through which the three prime areas are strengthened and applied. The specific areas are:
– Literacy
– Mathematics
– Understanding the world
– Expressive arts & design
We develop all of these areas through both child initiated and adult initiated activities. The exploration of both the indoor and outdoor environments is an important aspect in aiding our children's development in all areas. We often explore the local community including trips to the shop, park, library and sensory room. We feel that this is important in developing their learning in real life experiences.