13 successful DofE Awards!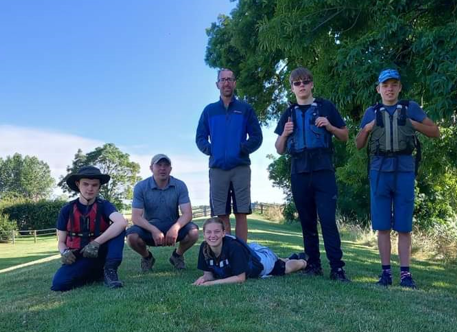 We are proud to report that this year 13 Ambergate pupils have successfully completed Duke of Edinburgh Awards – 7 pupils achieving Bronze Awards and 6 pupils achieving Silver Awards! We are sure all will say, that going through and developing their life skills, plus having to put up with Mr Bogumsky week in and week out on the Award has been a massive achievement.
The Duke of Edinburgh's Award or DofE for short, is a nationally recognised award that businesses regard more like a qualification than an award. The DofE takes participants through four different sections: Physical / Volunteering / Skill / Expedition, which will give pupils opportunities to grow in different areas of their personal skills for when they take on the big world of life.
Here's how the pupils took part…
Physical
The pupils this year took on canoeing as their physical section, as this would also help the silver group to develop when going on their expedition. They worked together getting the boats on and off the trailer, putting the boats on to the water, learning how to portage (carrying boats for distances), boat balance, and paddle techniques (strokes/ruddering).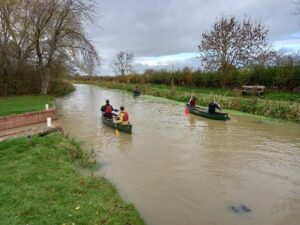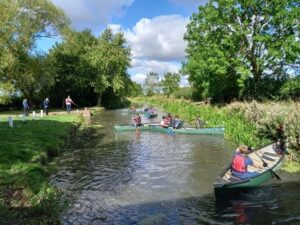 Volunteering
This year, Ambergate pupils continued to help Caythorpe Primary School to remove a mound within their grounds and support with pond maintenance. The group had to first go through a tool talk, showing them what each tool is used for and what the correct operating procedures are. The pupils were then able to begin the earth mound removal as well as helping to scoop out as much of the leaves and sludge from the pond to prevent decaying vegetation.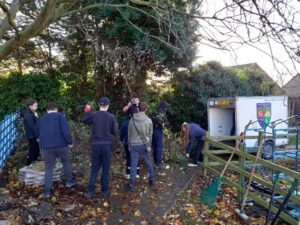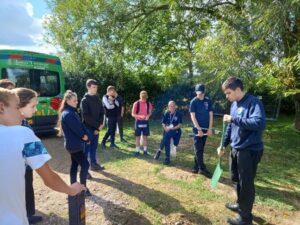 Skill
Navigation was the name of the game here. The pupils have learnt about map reading, from understanding what the pictures/symbols mean to drawing their own maps of the school site and creating routes for other class members to navigate. They were then able to go out to visit the lovely countryside of Lincolnshire / Leicestershire and use maps successfully.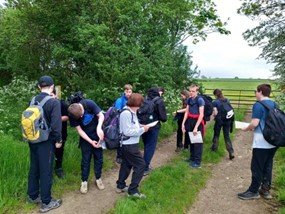 Expeditions
Within this section the pupils looked at campcraft (food/cooking/trangia/tents/equipment), DofE's 20 conditions, expedition aims, route planning, practise days, first aid (scenarios), country code.
Bronze Expedition went from Ambergate Sports College to Wyville and back to the school, it was a hot day, but the group managed well. Well done to them all for getting through the challenge!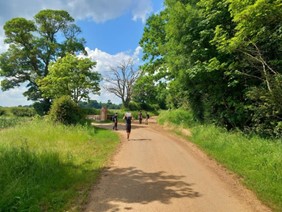 Silver Expedition Practise
The group paddled from Aylestone Meadows (Leicester) to Normanton on Soar (Nottinghamshire).
They faced the local flora and fauna, which you may think is totally fine. But to them the Swans and willows can be perceived as challenging in certain lights 😊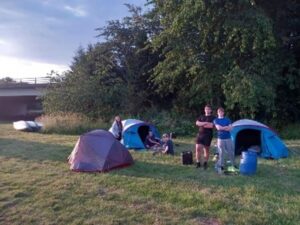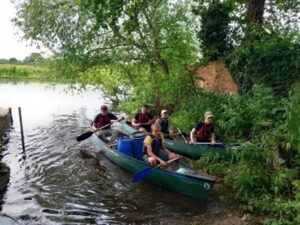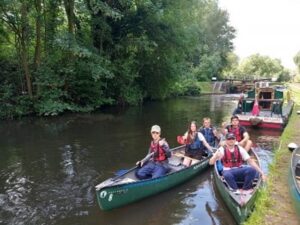 Silver Expedition Qualifier
The group paddled from Farndon to Littleborough (Nottinghamshire). This was their qualifier, which meant no help from staff was allowed. They did well, a very proud team knowing that they have developed strong life skills. It's been emotional 😊