To meet GANF'S Local School Board (LSB) please click here…
Stela Plamenova
Executive Headteacher of GANF
Stela was born and raised in Bulgaria.

Stela received her primary education at a Russian Language Grammar School until the age of 12, and then moved to an English Language Secondary School.
She holds a Master's Degree in Special Pedagogy and two further professional development certificates in Autism from the University of Cambridge.

Stela has worked in special education since 2003, starting as a class teacher and then progressing into senior leadership.

Stela has held senior leadership positions since 2010 with a particular focus on teaching and learning, project management and staff development.
Ashley Caress
Head of School at Ambergate
Ashley joined GANF in 2013 and has enjoyed teaching across both schools.

Ashley feels very passionate about providing a safe, happy and inclusive school environment where pupils can succeed at all levels through personalised learning.

Ashley became Head of School at Ambergate in September 2020 and his main responsibility is the day-to-day running of the school. He works closely with other leaders in regard to their roles and together they strive to provide the very best provision for their pupils.

Ashley has successfully completed the National Professional Qualification for Headship (NPQH) and is a Specialist Leader of Education (SLE).
Kate White
Head of School at Sandon
Kate started teaching at Sandon School in 1998 and continues to be passionate about providing a balanced and holistic education for all of our learners.

She enjoys teaching across all key stages at both Sandon and Ambergate.

Kate has lead Early Years provision and communication across both sites for the last 3 years and is also responsible for PMLD provision on Sandon site. She is currently leading curriculum on Sandon site with a focus on the ongoing development of a broad, balanced and personalised curriculum for all of our learners at Sandon.

Kate holds a BEd (hons) teaching qualification and a postgraduate certificate in Autism from Northampton University.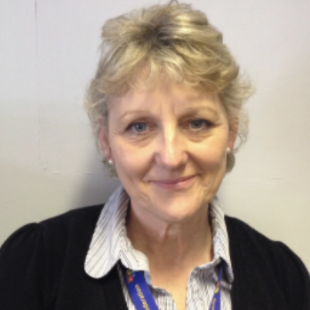 Sara Ellis
Assistant Headteacher at Sandon
Sara has worked for the organisation since 2002, working firstly at Ambergate before moving across to Sandon School.

Sara has a BA (Hons) Degree in Professional Studies in Education, as well as a PGCE for teaching in the Lifelong Learning Sector, which focuses on teaching Post 16 students. She has studied Autism through Sheffield Hallam University and more recently completed the National Professional Qualification for Senior Leadership (NPQSL).

Within her role as Assistant Headteacher Sara is involved in assisting with the everyday running of Sandon School. She is also in charge of attainment and pupil progress as well as being Enrichment Lead across GANF.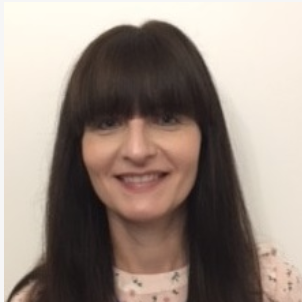 Alison Redfern
Assistant Headteacher at Ambergate & SENCO
Alison graduated from Worcester University with a BA (Hons) in English Literature and then went onto gain a PGCE from Nottingham Trent University.

Alison has worked in special educational needs all of her career and which began at Ambergate in 2013. Whilst being at Ambergate, she has taught across all of the four key stages and for the past two years her teaching commitments have been with the GCSE group.

During her time at Ambergate, Alison has gained a Postgraduate Certificate in Professional Studies in Education – addressing Difficulties in Literacy Development. This allows her to conduct a number of formal assessments and submit the required applications that allow the appropriate exam access arrangements to be put in place for individual students.

In February 2018, she obtained the National Award for SEN Coordination from Nottingham Trent University. Alison's role as SENCO involves conducting annual EHCP reviews for all students and liaising with a range of agencies to ensure that the appropriate level of support is provided.

Alison is a Specialist Leader of Education (SLE) with the LEARN Teaching School Alliance. Last year she undertook the role of Specialist Partner in the LENS Project which was a focused school improvement programme with the main target to improve outcomes for pupils with SEND in mainstream schools.
Well-being coach – Ambergate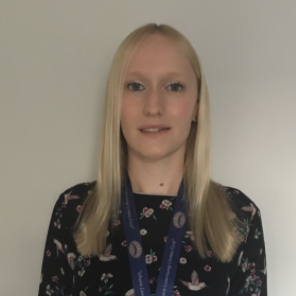 Vicky Chapman
Assistant Headteacher at Ambergate
Vicky has worked at GANF since 2013. She studied at Bishop Grosseteste University, obtaining a (BA Hons) Primary Education with QTS Degree.

Vicky has taught both lower and upper school pupils at Ambergate, which has supported her with her role as Curriculum Lead, ensuring that all pupils have access to a broad and balanced curriculum in order to progress to the best of their abilities.

Vicky's time and experience at GANF has allowed her to develop skills and expertise within Special Educational Needs. Her current role as Assistant Head at Ambergate will continue to enable Vicky to have an impact on the teaching, learning and assessment of pupils ensuring that the very best provision is being provided.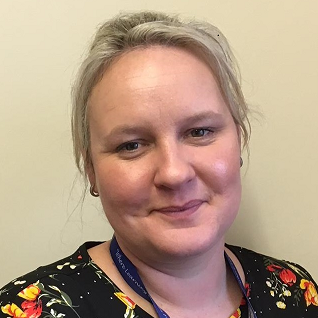 Seriena Hodder
Designated Safeguarding Lead
Seriena worked as a medic in the RAF before moving in to Early Years Education and completing a Foundation Degree in Early Childhood Studies. Seriena went on to manage three Lincolnshire Early Years settings for the next 10 years and found a passion for Special Educational Needs. She joined GANF in 2014. With her wealth of educational experience, Seriena is now the Safeguarding Lead for the Trust.
Well-being coach – Sandon