AMAZING IMPROVEMENTS TO THE FOREST SCHOOL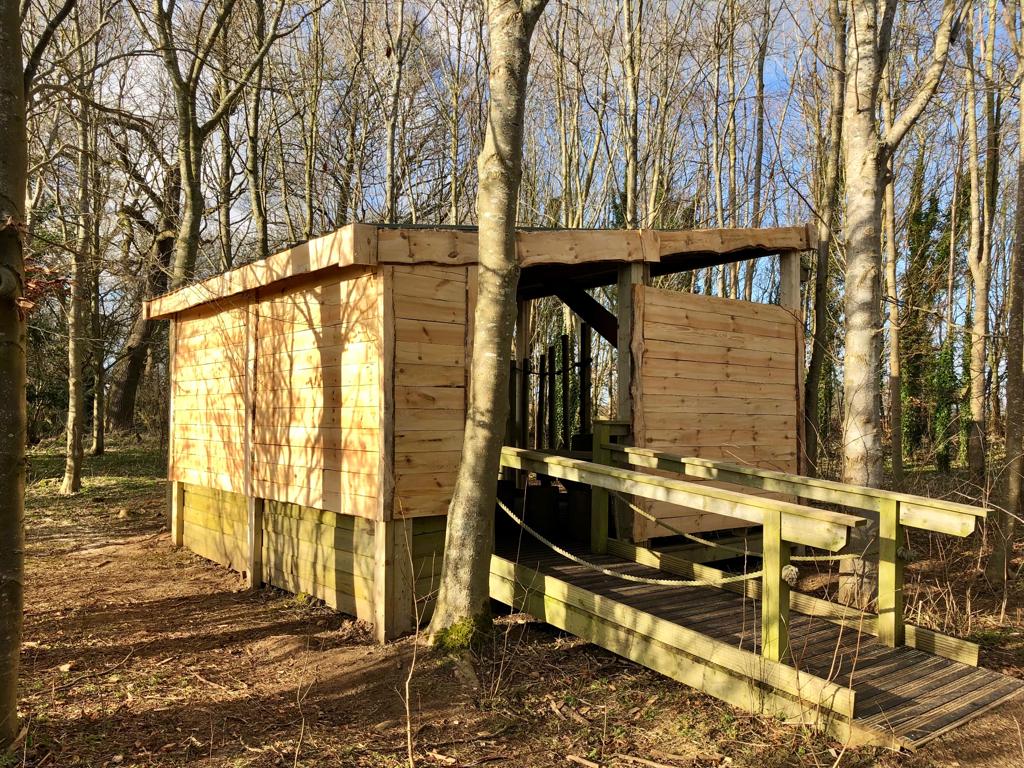 The Forest School officially opened in 2017 and came complete with sensory walkways, fire pits, and a lovely classroom area for pupils to enjoy learning outdoors. The positioning of the Forest School up on a hill has meant that the outdoor learning area gets quite a battering from the elements. Couple that with daily usage of the Forest School by pupils, there can be quite a bit of general wear and tear.
Well, we are thrilled to announce that we have managed to raise £8,660 so that much needed improvements could be made at the Forest School to enhance learning.
Works were completed during half term and the pupils now have a larger classroom area with more seating and replaced timber decking boards. Installation of a solid timber windbreak wall, and the classroom now has a proper mono-pitch roof so that the children can continue to learn at the Forest School whatever the weather!
Huge thanks for financial support with the project go to the Lions Clubs of Grantham, Vale of Belvoir, Sleaford, Stamford, Spalding, Bourne and The Deepings. As well as numerous staff members who have taken on sporting challenges to help raise funds, some very kind parent donations, and of course, our wonderful FOSA!
Stela Plamenova, Executive Headteacher of GANF said:
"This has been a long-term project. We knew when the Forest School was created that it would need upkeep because of the weather but we are so pleased that we have also managed to create a slightly bigger outdoor learning space for the pupils as well as a more substantial shelter for them. Pupils and staff alike, are all enjoying the new space that has been created."
Zone Chair Lion Lynne Roberts added:
"The South Lincolnshire Lions are happy to support this project. Lions International has a number of global causes, one of which is Youth, and this project helps to support young people to develop their skills and confidence and have fun!
There are numerous benefits to outdoor learning but this is especially so for children who struggle in a traditional classroom setting. I can see why the pupils from across GANF schools love learning at the Forest School."
The schools would also like to thank Hill Holt Wood for the installation.
[Pictured: The new outdoor classroom area at the Forest School. GANF staff who took part in sporting challenges.]