Christmas Activities 2022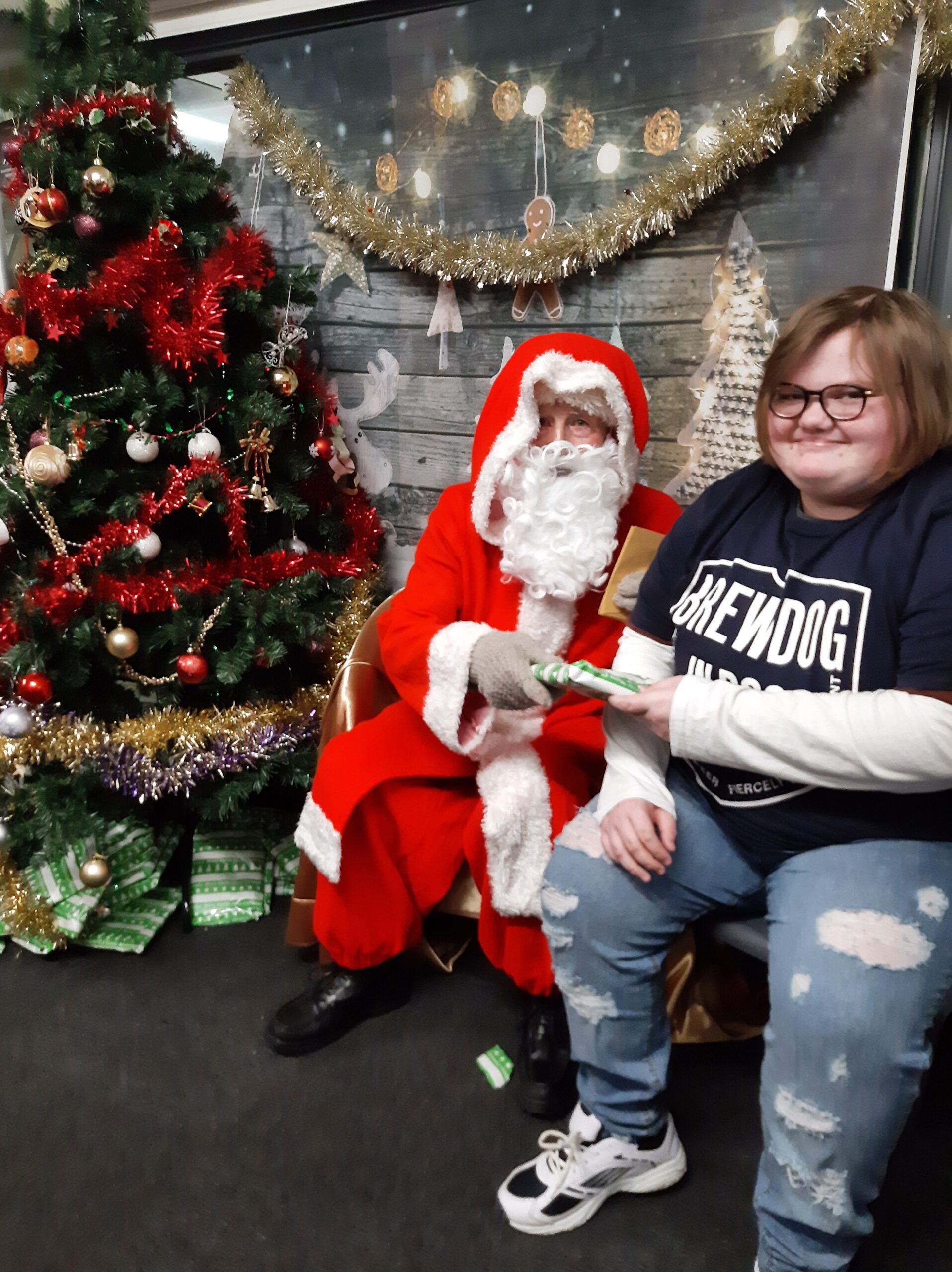 Where do we start with our planning for the Christmas Festivities??
At the beginning of course!
On 7th December 22 we started the Christmas Countdown with pupils from GANF travelling to the Guildhall Arts Centre to watch this year's performance of the Pantomime Rapunzel. Everyone had a great time with lots of laughter and Christmas fun.
8th December was the annual Christmas Jumper day. All GANF staff and pupils were invited to come into school dressed in their Christmas jumpers in exchange for a £1 donation for Save the Children Charity. Thank you to everyone who donated. We raised over £130 across both school sites.
7th, 8th & 9th December pupils who didn't go to the panto went to meet Santa at Downtown. The pupils were thrilled to meet him. They got to plant magic beans which turned into a miniature Christmas tree to decorate!
Saturday 10th December was the annual Christmas party provided by FOSA. We had over 60 children who joined us from GANF for the afternoon of disco dancing, hotdogs, cakes and a visit from Santa who gave all the children a gift.
Monday 12th December pupils from Ambergate took part in their Christmas performance. It was so lovely to be able to invite parent/carers into St Annes church this year, as we haven't been able to do this since before COVID. Tuesday 13th December saw Sandon pupils do the same. Both days were well attended, and the pupils did so well!
Also, on this date pupils from Pine at Sandon enjoyed a meal out as part of their Christmas celebrations. They visited Finkins in Grantham and were treated as VIP's.
Tuesday 13th December saw the Ambergate upper school pupils take a trip to Savoy Cinema. These pupils didn't go to the Panto, and this was their Christmas treat. They got to watch either Black Panther or Spirited. Pupils had a great time!
14th December was the turn of EYFS at Ambergate. Penguins, Polar Bears and Dolphins invited their parent/carers into school for their Christmas performance. There was also an added bonus of a Jo Jingles session.
15th December was international Christmas day at Ambergate. Each class was a different country and pupils were able to visit to learn about how they celebrate Christmas.
Four Seasons Future Planning provided the school with Santa who kindly delivered a selection box to all pupils and staff! A big thank you to Matt Wainwright, Director of the company.
Last, but definitely not least, 16th December was our favourite day of the year, Christmas Dinner day! A massive thank you to both the kitchen teams at Sandon and Ambergate for providing us a delicious dinner and working so hard!
GANF would like to say a massive thank you to Friends of Sandon and Ambergate (FOSA) for facilitating all the Christmas festivities this year for our wonderful pupils.
Merry Christmas to you all!