Eco Day 2021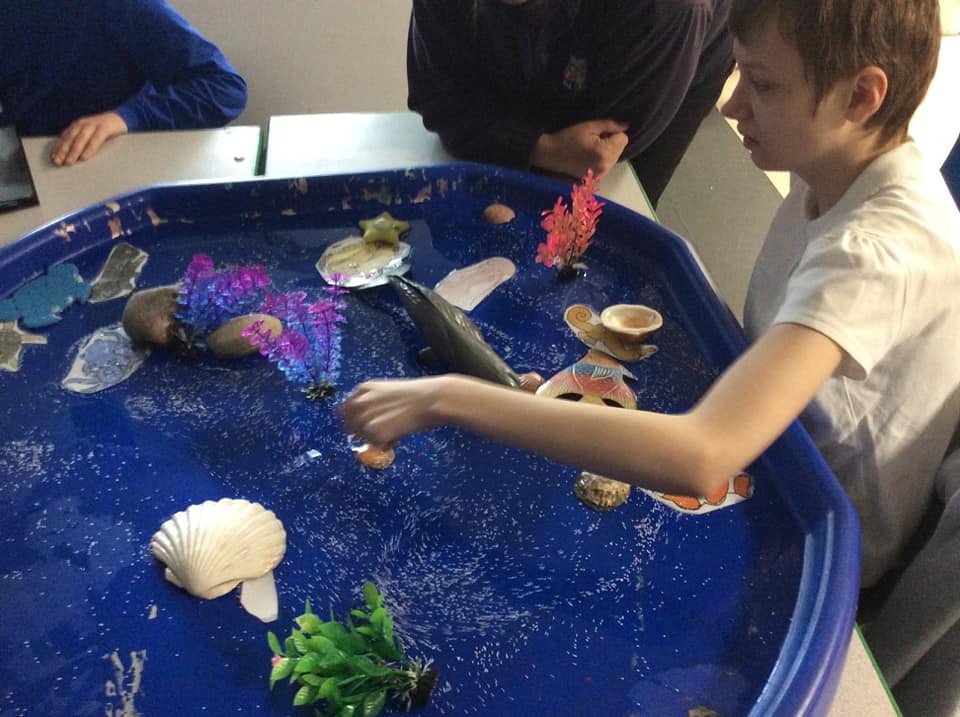 Wednesday 21st April 2021 was Eco Day across GANF. Pupils from Ambergate Sports College and Sandon School took part in different activities that all had an eco-theme to learn about how we can look after our planet.
Eco Schools is a global programme engaging 19.5 million children across 67 countries, making it the largest educational programme in the world. The Eco Schools website says: 'Eco-Schools develops pupils' skills, raises environmental awareness, improves the school environment and creates financial savings for schools as well as a whole host of other benefits.' Both Ambergate and Sandon have achieved the highest-level award of the Eco Schools programme: the Green Flag Award.
At Ambergate, pupils participated in activities based around three topics: school grounds, biodiversity and marine life. Some pupils researched about marine life and the effects of plastic pollution, and created some amazing posters to inform others about this global issue. Some classes enjoyed some sensory play relating to the marine topic – talking about keeping beaches clean, playing with sea animals and learning about the effects of oil spills on marine life. Pupils made posters about 'How to be Green' advising people what they can do to be eco-friendly and how to protect and preserve our planet. Lots of classes also planted a variety of seeds that will be grown in class and then planted in the outdoor classroom to attract different birds and insects to our school grounds.
The Eco Council at Ambergate were also able to hold their first official meeting of the year. This has not been possible since September because of Covid-19 restrictions, but we took advantage of the nice weather and held our meeting outside on the playground. We discussed how we can make our school more eco-friendly, with ideas such as planting colourful flowers, getting a greenhouse, and switching off devices when they are not in use. Each member of the Eco Council was also given a special Eco Schools badge that they can wear to let everyone know that they are the Eco Representative for their class. We discussed what our responsibilities are as Eco Representatives and how we can make sure people are following our Eco Code and making sure we are being environmentally friendly.
Ambergate will be renewing their Green Flag status in May 2021 and will then begin to work on some new topics over the next couple of years.
Each class has been given their own sunflower seed to grow as part of a competition to grow the biggest sunflower by the end of Summer Term.
At Sandon, pupils took part in activities based around two topics: Water and Global Citizenship. Pupils in each of the classes looked at the value of water and what it meant to them and completed related activities looking at water conservation and how water is used for a variety of different things. We celebrated 'World Innovation and Creativity Day' as part of Global Citizenship and looked at art inspired by different countries and cultures, the pupils were tasked with creating a piece of art made from recycled materials. The classes all worked very hard and have created some beautiful pieces of art.