A double thank you!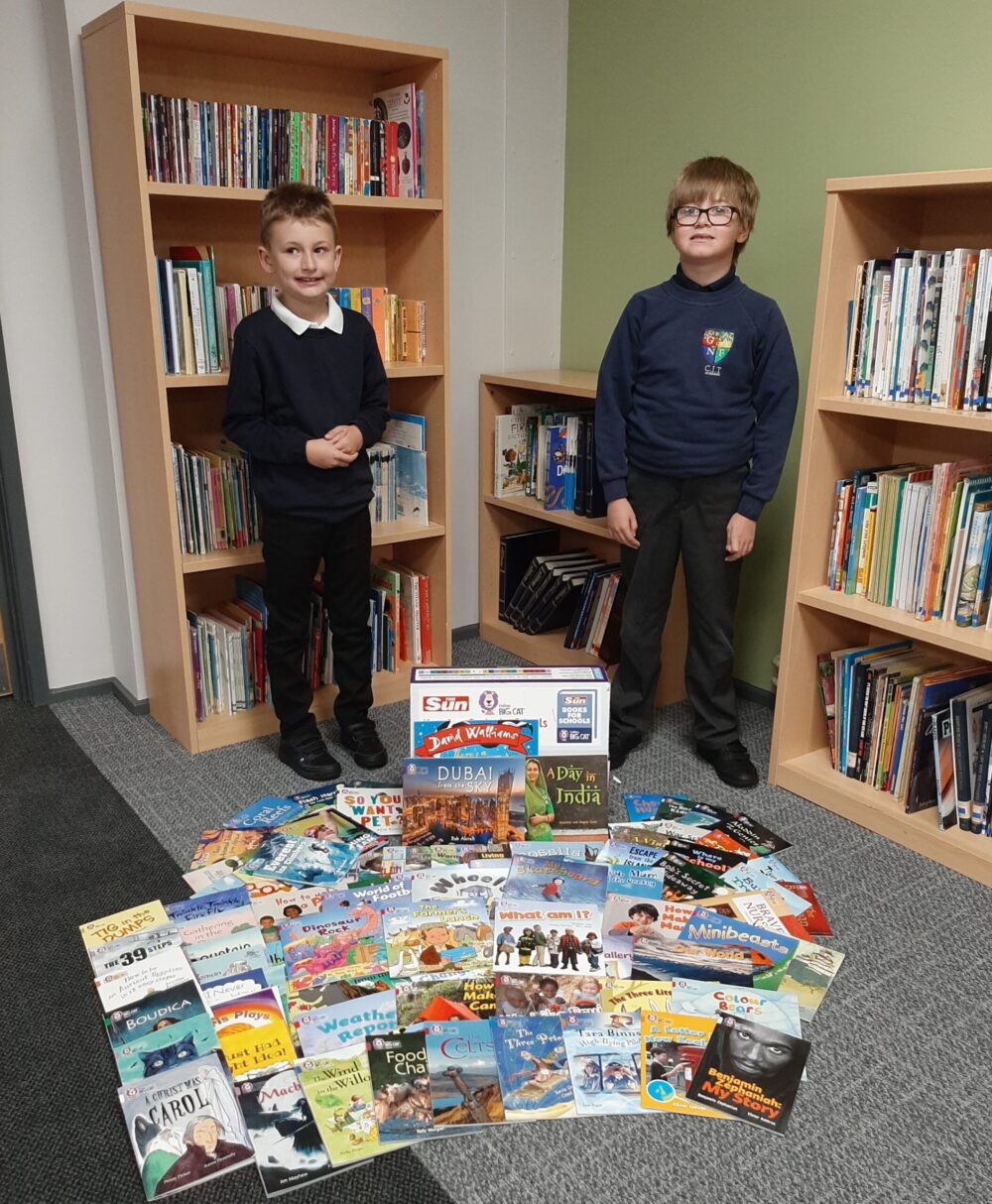 Do you remember back in November 2019, we asked you to collect as many 'Books for Schools' Tokens as you could from The Sun newspaper until the scheme finished at the end of January 2020? Well, with your fantastic support as always, we collected the 3,500 tickets needed to have a box of brand-new Big Cat books for our school libraries!
The box contained a variety of Harper Collins books by best-selling kids' authors such as Julia Donaldson, Michael Morpurgo, Polly Dunbar and David Walliams, and are a very welcome addition to both Sandon and Ambergate School libraries.
Mrs Redfern, Assistant Headteacher at Ambergate Sports College said:
"Thank you for your support in collecting over 3,500 tokens from The Sun newspaper for the Books for Schools campaign. We have received a wide range of fiction and non-fiction books that will really catch the pupil's imagination and encourage reading for pleasure across the school".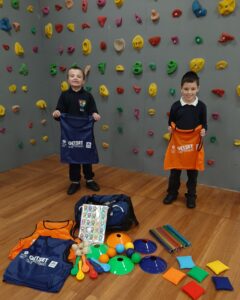 And there's more!
At about the same time we also reached out to all our followers to collect the 'Aldi Kits for School' stickers, and again you did not let us down!
Mr Maltby, PE Lead said:
"It was such a fantastic team effort from parents, carers and pupils, who managed to collect so many stickers that we had enough for two sports sets, one for Ambergate and one for Sandon School. The equipment that we received will be used in a variety of areas across our PE curriculum."
On behalf of the staff and pupils at Sandon School and Ambergate Sports College, thank you for supporting us, and helping us obtain all this new fantastic equipment for our schools.