Ambergate Sports College Work Place Visit to Asda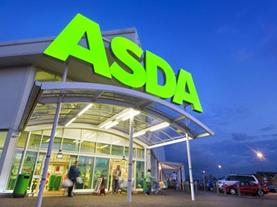 On the 24th January and the 7th February 2023 pupils from Ambergate had a visit to Asda in Grantham. The pupils met with Ian, the Community Champion in the store. The purpose of the trip was to find out about all the various careers with Asda and more specifically the Grantham store. Ian gave a presentation on careers and explained to the pupils how they could apply for vacancies and the progression and opportunities available.
Pupils enjoyed a tour of the various departments on the shop floor, including George, the options, bakery and the fresh pizza counter, as well as a behind the shop floor tour of the various store rooms, chillers, the outside yard where the lorries drop off all the products, security, and they saw how the click and collect works.
Feedback from all the pupils that attended on both days was incredibly positive, so much so that we are now planning another visit as the word has spread through school!!
"I really enjoyed the Asda visit because we got to learn about all the jobs that you can do at Asda and I enjoyed the tour as well"
Callum, year 11
"I liked going to Asda, it was fun because I didn't know what was behind the scenes and I was so happy. I don't think I would like to work at Asda"
Kaitlyn, year 11
"I thought how they have 2 chillers was quite nice, one for meat and one for general food, and the different jobs at Asda"
William, year 9
"It was very good because it was good to see behind the scenes of the warehouse and it was so big. It was a very good experience"
Billy, year 9
The impact of a work place visit can be different for every pupil, many will be excited about the possibility of pursuing a career with Asda, but for some finding that this isn't for them is also a positive experience as it helps when making decisions for the future.