Coronation Art Competition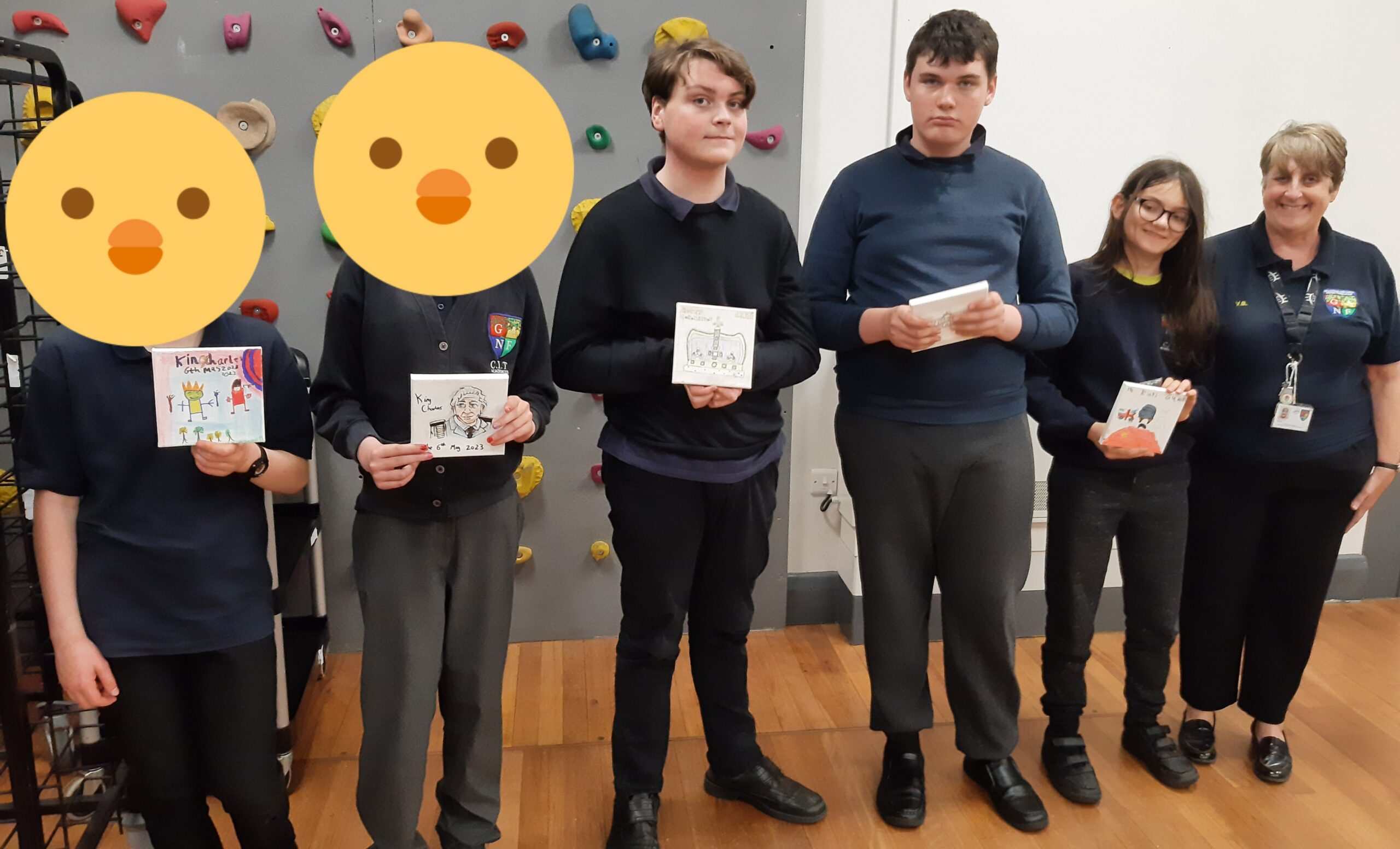 On Friday 5th May 2023 pupils and staff at Ambergate Sports College celebrated the King's Coronation with a day of activities including a whole-school Art Gallery.
All pupils designed a canvas based on the Coronation of King Charles III.
They were all individually made. Pupils painted, coloured, and decorated them to a fantastic level.
Local artist, Heidi Clawson, took part in some Art Workshops with our pupils and judged the Art Gallery.
Heidi was very impressed with the talent of all our artists and of the high standard of work they produced.
Eventually 10 runner-up prizes of 2,000 power points each were awarded, and the winner won a £20 Amazon voucher too!
A big well done to all pupils!