German School visits GANF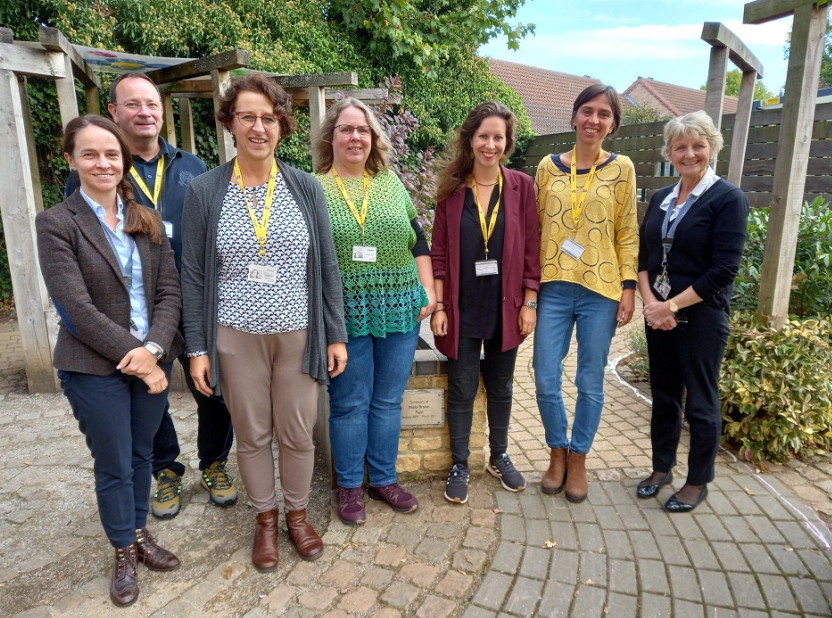 As you know, we have had a special partnership with KBZO in Weingarten, Germany for many years. In fact, it has now been 13 years that we have been working together to support all of our pupils.
Children from both schools enjoyed yearly exchange visits, where they had the opportunity to experience what lessons are like in a different country as well as visiting some of the nearby landmarks in both countries.
Well, we had a lovely visit from the teaching staff from KBZO last week, the first since before COVID! The Team were able to enjoy tours of both GANF schools to see the changes since they were last here, and we were able to spend time together to plan next year's pupil exchanges – accommodation facilities, activities, and the online buddying programme between the German and British children.
More exciting news coming soon…
[Main Picture: Stela Plamenova – Headteacher at Sandon, Burkhard Lerch – Teacher at KBZO, Dagmar Lerch – Teacher at KBZO, Kersten Krekeler, Teacher at KBZO, Pia Echteler – Teacher at KBZO, Lisa Gmuender – Teacher from KBZO, and Sara Ellis – Assistant Headteacher at Sandon.]