King Charles writes to Sandon School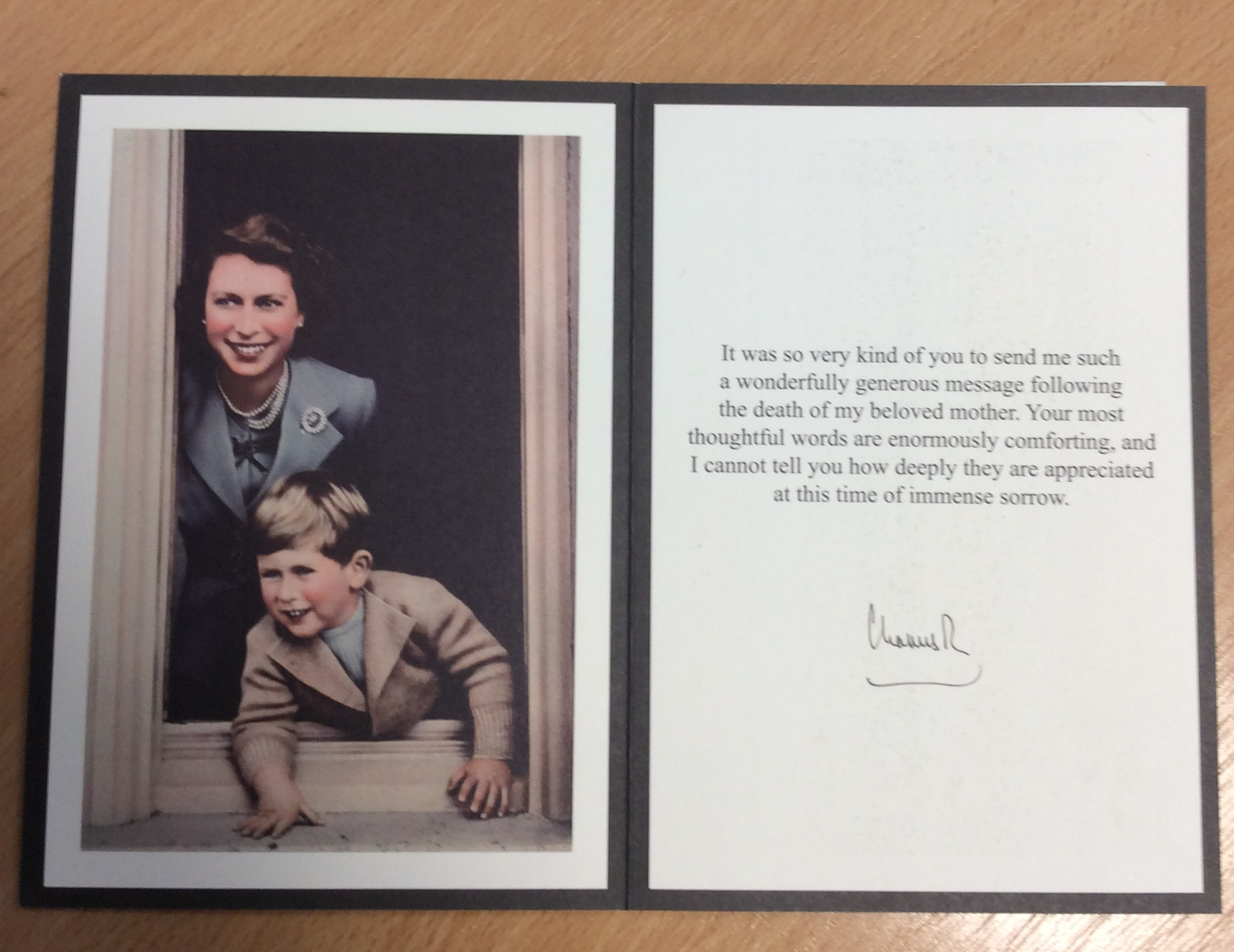 When the Queen sadly passed away on 8th September 2022, pupils from Sandon School put together a package of condolences and sent it to Buckingham Palace.
The children made cards and wrote messages to say how they felt about the Queens passing.
Last week the pupils were thrilled to receive a card from King Charles III and Buckingham Palace thanking staff and pupils for their warm and comforting words.