Local school wins National Award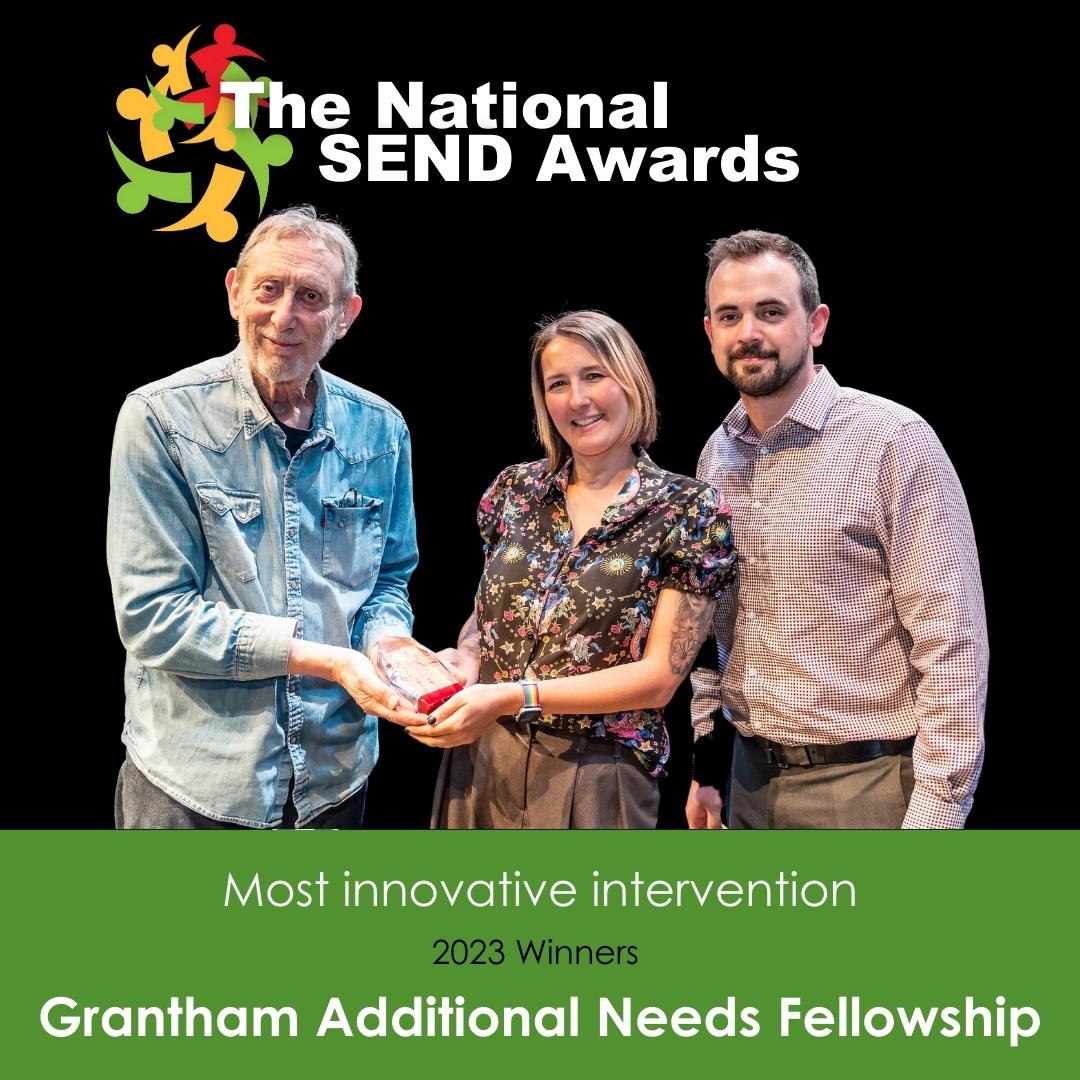 A photography team based at a Grantham school have won an award for their enterprise work.
Grantham Additional Needs Fellowship (GANF) comprises of two Grantham-based schools, Ambergate Sports College and Sandon School. The schools cater for pupils between the ages of 3 and 19 with moderate to severe learning difficulties and complex needs.
Ambergate Sports College has a large photography team comprising of pupils from ages 11 to 16 years old. The children get the opportunity to learn the subject during their options lessons, as well as sessions for nurture and younger groups.
The pupils and their teacher, Mrs Whitbread, were shortlisted for an award at the National SEND (special educational needs and disability) Awards 2023 back in April and were excited to be announced as the winners last week.
Presented by popular author Michael Rosen, the awards took place at the Key Theatre, Peterborough last week. Schools and teachers came from all over the UK to find out if they had won one of the nine categories. Ambergate's photography team won the 'Most Innovative Intervention' for the enterprise element of their photography lessons.
Mrs Whitbread, who has taught photography at the school for five years, said: "When we entered our pupils into this competition, I had no idea that we would win. The work our children do both for themselves and to raise funds for their department is incredible, but we were also up against other amazing schools and initiatives.
"The life, business and enterprise skills they learn from selling their own work builds their confidence and gives them skills for the future. It is also a good way to learn the basics of business."
Pupils produce a wide range of photos from flowers, light, small world and ink and water, all of which are then made into products for sale by the pupils. Changing each year, the items for sale range from bookmarks and framed photos to note cards and keyrings. Children then work in a shop during their annual exhibition at the school, selling their products to peers and staff. Before the exhibition, pupils also work on their maths and communication skills to ensure they are confident to sell their products and act as guides to show peers around their exhibition that they work on all year.
Mrs Whitbread added: "I was so excited when they announced us as the winners. We all work so hard to learn new things, support each other as a team and get our work out there. It was wonderful to have that recognised.
"All the children were thrilled to hear the news, and everyone has had a go holding the award and having a look at it. We are going to keep going and aim to get bigger and better every year.