Play Like the Pride Football Experience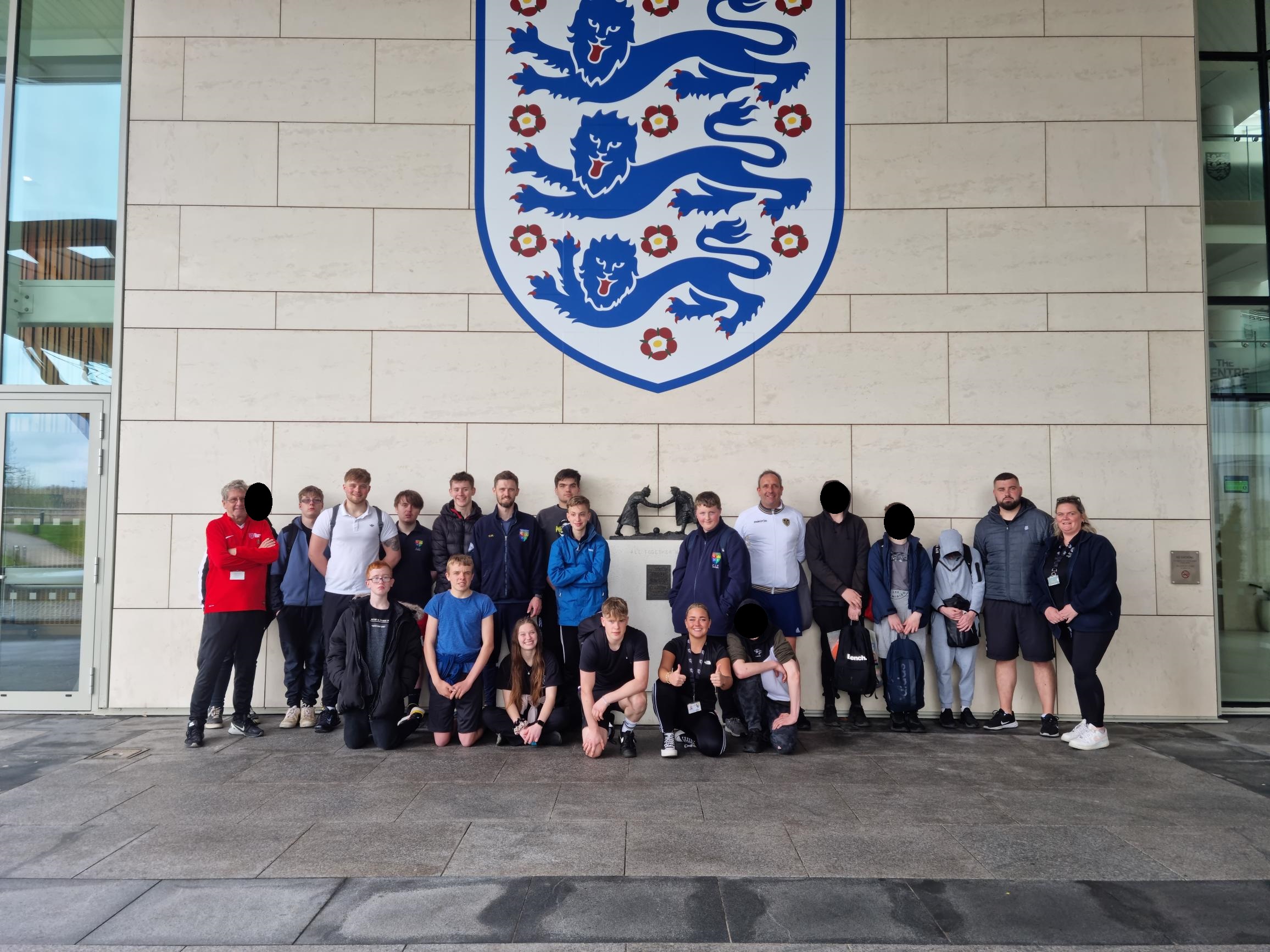 On Monday 17th April 2023 Key Stage 4 pupils from Ambergate Sports College and Greenfields Academy had the opportunity to take part in the Play Like the Pride Football Experience.
The pupils were taken to St Georges Park in Burton on Trent, the home of the England football teams. This state-of-the-art facility was only built 11 years ago.
On arrival the pupils were greeted by two England FA Coaches who showed them around. Pupils were taken through the Hilton Hotel where the England Players stay. They were taken to see all the trophies that the England teams have won in the past 11 years as well as seeing England football memorabilia including signed shirts. There was a signature wall with signatures from key figures from football such as Messi and Mourinho.
The pupils were taken to get changed in the ladies' changing rooms. This was very exciting as they were the last England players to be there before our schools arrived, all their names were on the wall for the pupils to see.
The pupils were then taken to the Sir Alf Ramsey indoor pitch which is a replica of the Wembley pitch. Pupils took to the side warm up area, and some ran up and down the track.
Next, they went to the Sir Bobby Charlton pitch which has recently been freshly re-laid and seeded. Only the men's and women's first teams are allowed to play on this pitch which again is a replica of Wembley. This pitch is prepared to match the same weather that is forecast for the next England match.
From here the pupils went with the England Football Coaches for their training session. While this was happening some Premier League Referees were also at the facility so there was quite a buzz!
Mr Maltby, Teacher in Charge of Behaviour, also attended the trip and said:
"What an amazing opportunity for the pupils today. It was topped off by one of the coaches commenting on how well behaved our pupils were. They represented themselves and the schools with exceptional behaviour, well done to all of them".