Pupil's Work Experience Success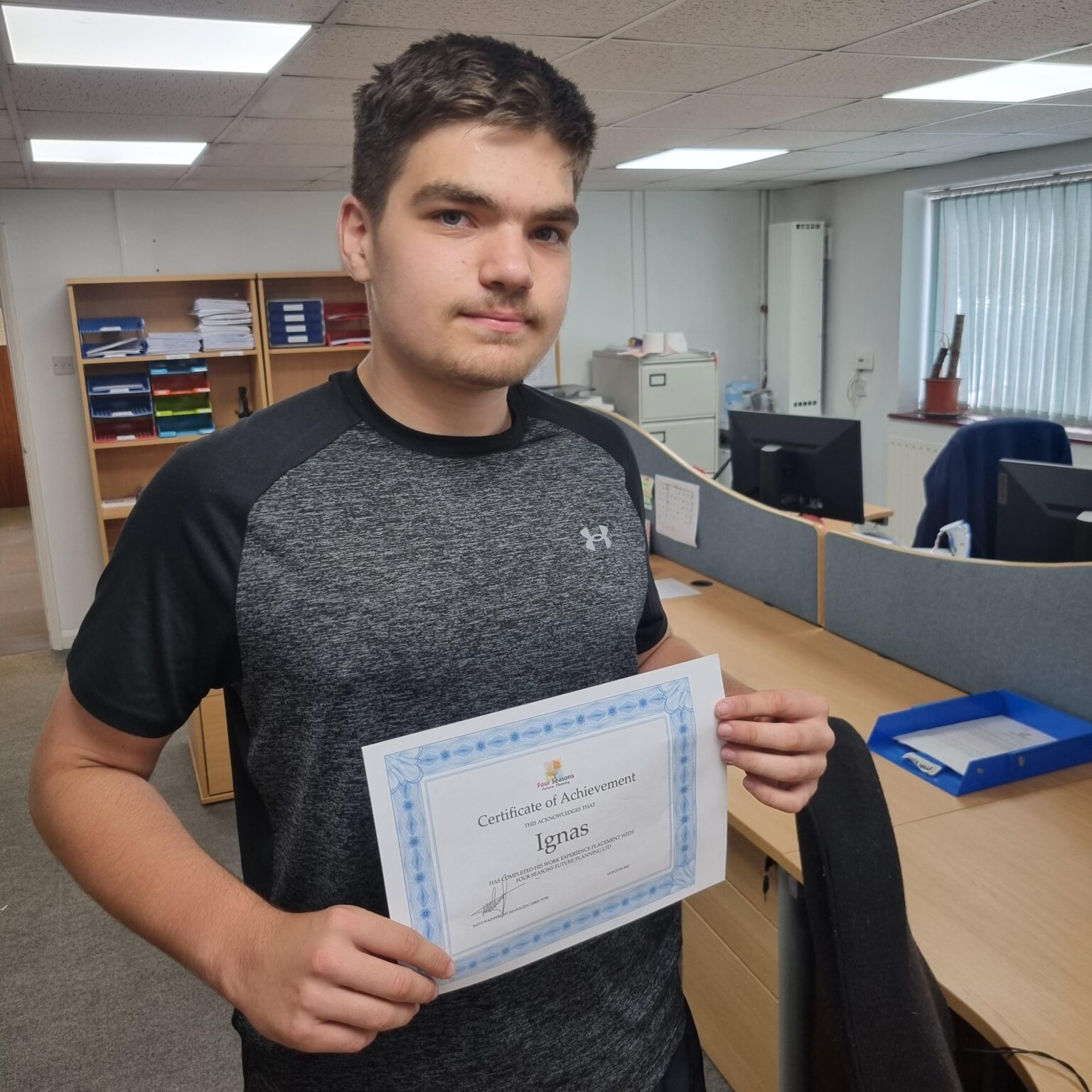 Ignas, one of our year 10 pupils, has spent one morning a week for the last few months working at Four Seasons Future Planning and has just successfully completed his placement.
Four Seasons Future Planning is a local company based in Grantham supporting people with Funeral Plans, Wills, Trusts and Lasting Power of Attorney. This placement is office based and Ignas joined the small friendly team supporting them with admin duties.
On completion of the placement Ignas said:
"I really enjoyed working in an office environment, using a computer and customer service skills and learning about different aspects of finance. The experience has improved my communication skills and confidence in meeting and interacting with new people."
The placement has been a really positive experience for Ignas, increasing his self-worth as he felt that the work he completed had been worthwhile and really appreciated.
Ignas went on to say that by completing this placement it had made the prospect of future employment less daunting.
We would like to take the opportunity to thank Matt Wainwright and all his team for warmly welcoming our pupils this year. The TA's who accompanied our pupils all commented on how well everyone had embraced our pupils and really made them feel part of a team.
Work experience is such an important aspect of our curriculum and gaining meaningful work experience is so incredibly valuable.
If you think you could support our pupils in offering work experience placements in the future please contact Jo Corrall at Ambergate Sports College for more details on how to become involved.