AMBERGATE TRIUMPH!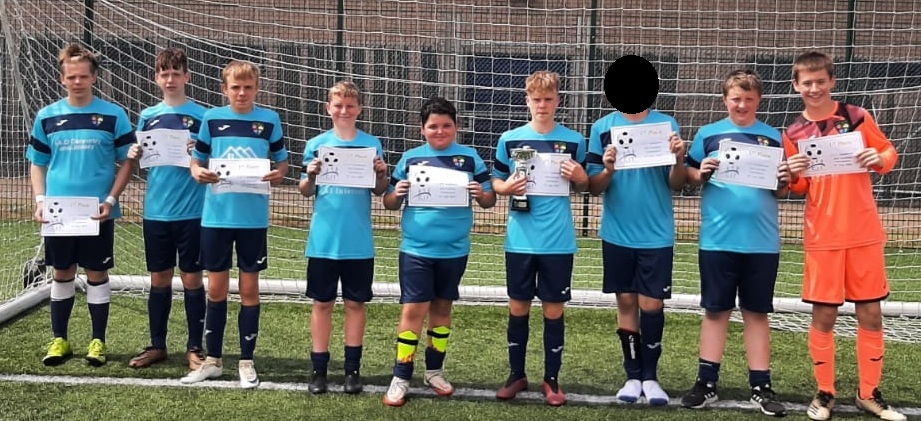 The Trust hold SEND inter-school football matches throughout the academic year for KS3 and KS4 pupils. The following schools take part:
Ambergate Sports College
The Priory School
Woodlands Academy
Greenfields Academy
Foxfields Academy
21/22 has been a great year for sport across the entire family of Trust schools, and the SEND inter-school footy matches have been competitive and challenging with each of the five schools winning games across the year.
July 2022 brings the first ever end of year 'C.I.T Inter-School Tournament' for KS3, which took place at The Meres 3G football pitch in Grantham on Tuesday 5th July.
Three of the five schools attended the event, with unfortunate apologies from Woodlands & Greenfields because of pupil residential trips. However, Ambergate were able to submit an extra team to make up the numbers.
This is a league style tournament with the top two teams playing in the final. 3rd and 4th played in a 3rd place playoff final.
Main organiser and Teacher in Charge of Behaviour and Attendance at Ambergate – Ollie Maltby said: 
"With this being the first official C.I.T football tournament, I was pleased with the support shown by all schools. All schools should be very proud of their pupils as they demonstrated excellent sportsmanship and a good level of football.  
Their behaviour and attitude on the day was amazing and they all represented themselves and their schools exceptionally well. Off the back of this successful tournament I hope to ensure this will become an annual event. Congratulations to all schools involved!" 
Well done to Ambergate's Blue team who won the overall tournament!
Final Standings: 
1st Ambergate Blue 
2nd Foxfields Academy
3rd Ambergate White
4th The Priory School
Well done to all the pupils involved!
Special thanks to all the teachers involved in the organisation: Oliver Maltby, Steve Fulcher, Nick Jackson, Reece Precious, Jack Gurney, and Scott Hamilton.
Next year we will be holding a C.I.T Tournament for both KS3 and KS4 pupils.