Shipwreck to Shipshape!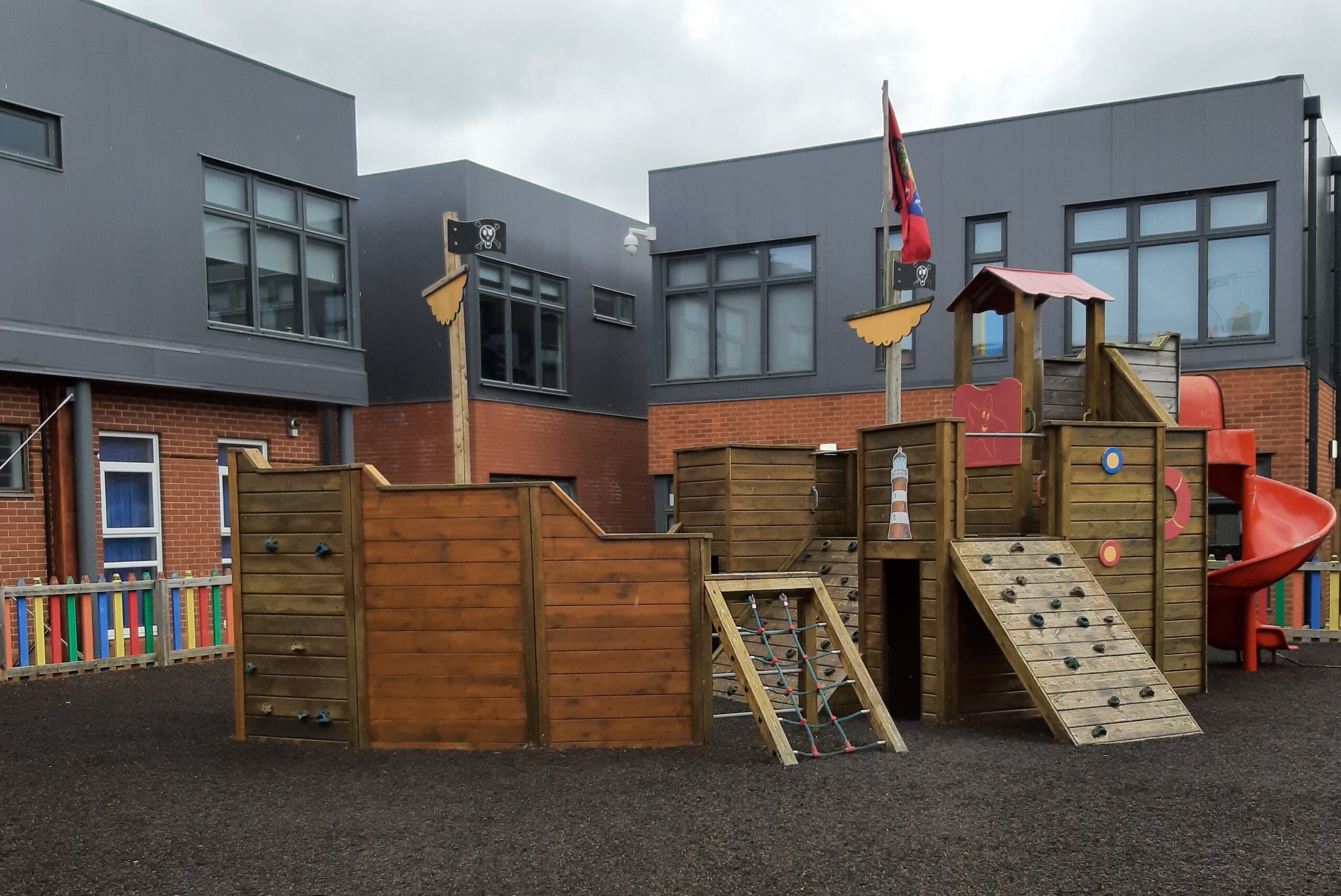 It may have taken a lot longer than first anticipated due to the current climate, but we got there in the end …… our tired Pirate Ship has had its makeover!!
Our popular outdoor area was in much need of some TLC and thanks to some incredible help it is back up and 'sailing'.
Friends of Sandon and Ambergate (FOSA) received a £1,000 ward grant from Cllr Helen Goral to help with the maintenance and repairs of the ship which really does enhance our pupils outdoor play experience.
Simon Ashworth, from the Vale of Belvoir Lions very kindly donated his spare time to 'captain' the repairs.
We also invested in our very own GANF flag for the top of the ship, which flies with pride (especially in all the wind we have had lately!).
JG – Year 4 pupil said, "We always play on the pirate ship and it has 2 caves in it and you can climb it, it's really good it got fixed as we were sad when we couldn't go on it".
JF – Year 4 pupil added, "We love it, it is really good to climb and we can play tig on it too!".
A massive thank you to Helen, Simon and FOSA in helping us get the pirate ship from shipwreck to shipshape and we hope that the pupils at GANF will continue to enjoy their outdoor play 'aboard' for many years to come!