Miss Sheardown Jumps for Charity!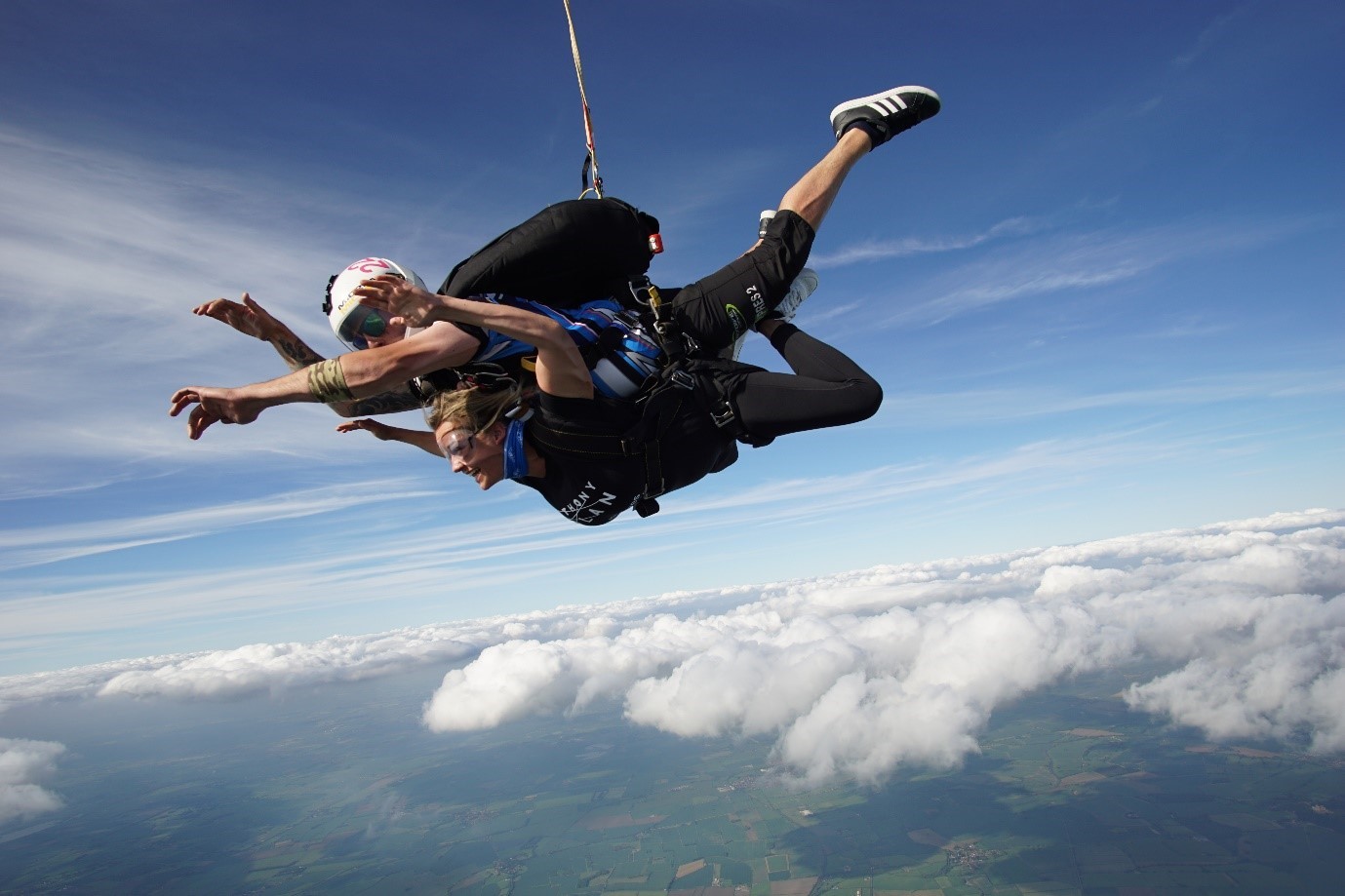 Miss Sheardown recently took part in a skydive through Skyline Events at Langar Airfield to raise money for the Anthony Nolan Charity.
Anthony Nolan is the charity that makes lifesaving connections between patients in need and incredible strangers ready to donate their stem cells. It wasn't a charity that Miss Sheardown had heard too much about until her Uncle was diagnosed with Leukaemia.
When he passed away in November 2020, she signed up to become a stem cell donor so she could hopefully one day help someone with a life-saving transplant which sadly her Uncle never got as far as receiving.
Whilst on the Anthony Nolan website, Miss Sheardown saw that they had suggestions for ways to help them raise money and it was the skydive that caught her eye!
She booked it there and then and started up her JustGiving page to have as much time to raise money as she could.
Miss Sheardown booked her skydive for 22nd May 2021 which came around so fast but unfortunately, the weather was too bad and it was postponed until 5th June, which at the time she found disappointing, but the weather in June made the experience so much better.
So, when 5th June came around and it was time to go, her excitement turned into nerves as she got up to 14,000ft in the air. When the plane door opened and it was her turn to shuffle herself to the edge of the plane, she didn't have time to feel nervous or excited as it all happened so fast.
Miss Sheardown said, "It was definitely high up there in the best experiences of my life. The generosity of friends, family, colleagues (who ate all the cakes from my cake sale), parents & carers of pupils and even people that I don't really know, made it all so much better knowing that £2,295 has been raised and is going straight to the Anthony Nolan Charity".
There is still some time to sponsor Miss Sheardown if you wish, just use the link: https://www.justgiving.com/fundraising/connie-sheardown