Ambergate Leavers 2022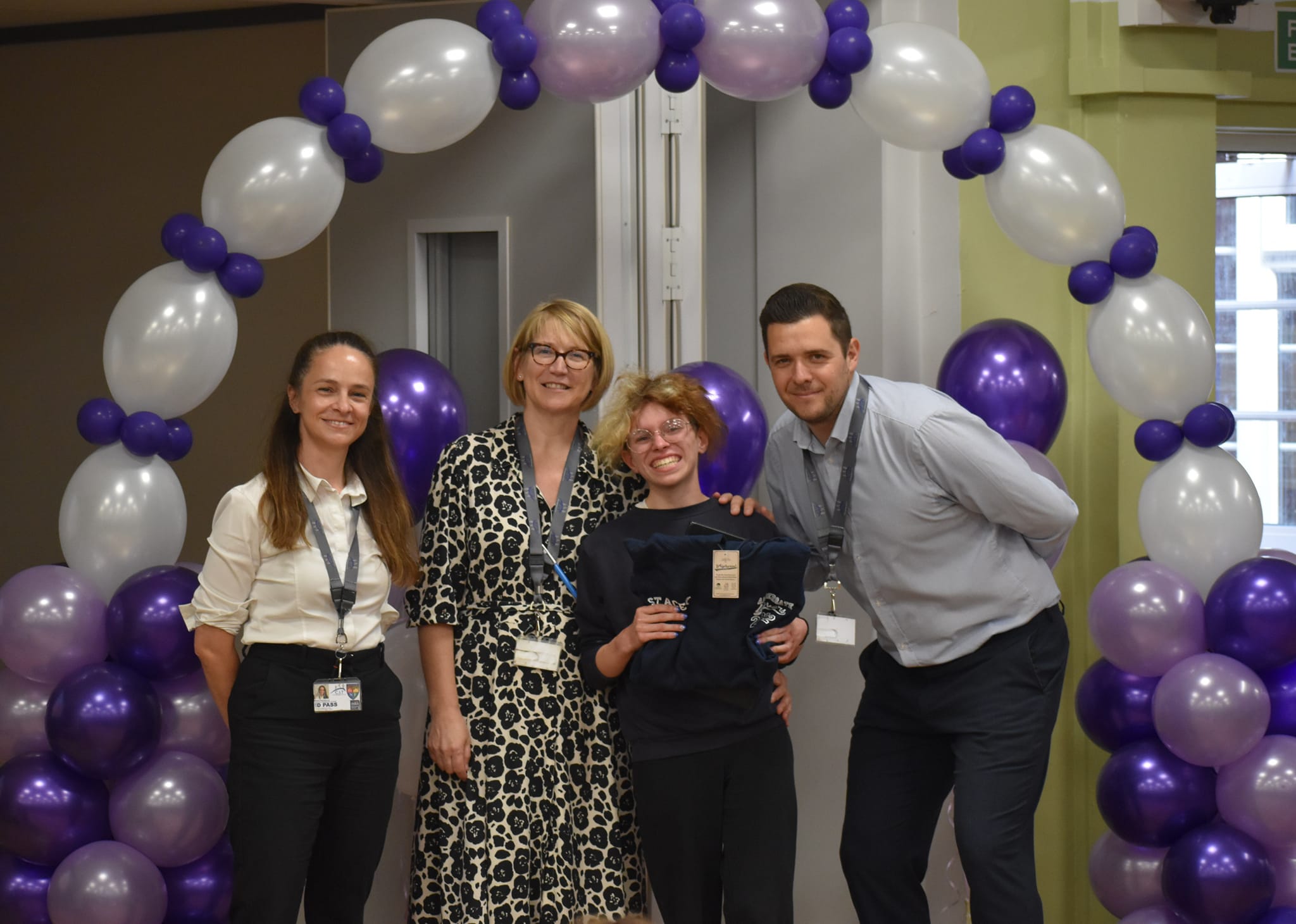 After the Covid regulations had finally been relaxed, this year we were able to celebrate our 'Ambergate 2022 Leavers' in style!
A leavers assembly was held on Thursday 30th June. It was an extra special occasion due to us finally being able to invite parent/carers back in to school to join in the celebrations.
Mrs Plamenova headed up the assembly. Mr Caress invited each leaver up one by one and said a few words about them and our Year 10 pupils presented our leavers with a hoodie and presentation book of their achievements.
Mrs Whitbread put together a leavers video which was full of tears and laughter. The video involved photos of our leavers during their time at Ambergate and we can't believe how much they have grown up during their time with us!
Later that day a 'Leavers Prom' was held! Huge thanks to Friends of Sandon & Ambergate (FOSA) for funding the event.
A marquee on the playground was transformed into a 'Leavers Prom Spectacular' where pupils from both Ambergate and Sandon, along with staff, danced the night away and celebrated all the leavers successes!