FOSA are away!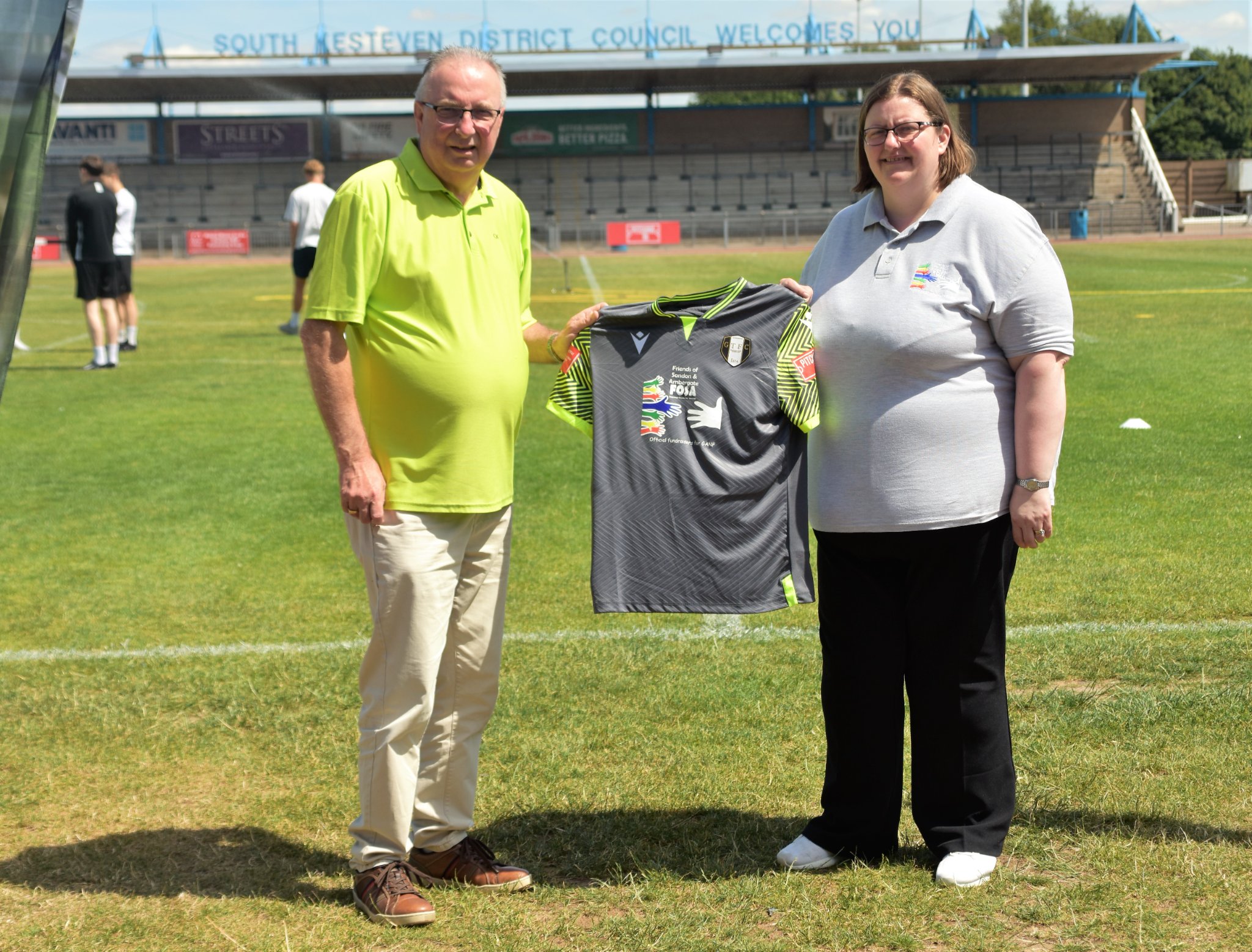 Earlier this term FOSA were approached by Grantham Town Football Club's new Chairman Andrew Saunders (pictured).
Andrew was looking to feature a local charity on the new season away shirts. Andrew said he asked around and everyone was talking about FOSA!
Andrew said,
We're delighted and proud to have the FOSA name on the front of our away shirts for the next season. As the fundraisers for the Grantham Additional Needs Fellowship, we have seen the fantastic work they do to support the two schools. The shirts are already available to supporters and have been seen on our terraces already, this we hope will raise awareness for FOSA. We're looking forward to having Katie and the team join us at matches across the season, armed with their buckets collecting as much money as possible. Before hearing them cheer Matt and the team to hopefully a win"
Chairperson for FOSA, Katie Bennington (pictured) said,
"We were thrilled to be given this amazing opportunity to have the FOSA logo on the Grantham Town FC away shirts and it was very flattering that we came highly recommended by the people of Grantham.
It is a fantastic way to advertise our charity and the work that we do for both GANF Schools and their pupils. We are very much looking forward to working with Andrew and GTFC throughout the next season."
 Shirts are available to purchase from GTFC Away Shirt (chromasport.co.uk)